Samm Teknoloji is a company that was founded in 2003 by four engineers and specialized in fiber optic cables and components. Samm Teknoloji provides products and services in different fields together with the IT, Telecom, Energy, Heat, and R&D Departments. With its two factories and more than 200 personnel in Gebze, it carries out fiber optic cable production and fiber optic connector assembling operations. With the R&D breakthrough in recent years, it also serves in the field of optoelectronic products and IoT.
Samm Teknoloji provides production services with its two factories located in the Gebze Organized Industrial Zone. While one of these factories produces fiber optic cables, the other specializes in connectors. Offering many solutions in the field of fiber optics, the company has a long experience in interconnection and passive equipment. This experience is not limited to production only. The company, which has mastered turn-key works from start to finish, also includes R&D and P&D units. Thanks to the support of these units, different and innovative solutions are provided for fiber optic-based needs.
Samm Teknoloji, which is highly skilled in the field of telecoms, also produces fiber optic cables and connectors for CERN (European Nuclear Research Center). While representing our country in such a strong field, it always maintains the same care and business discipline.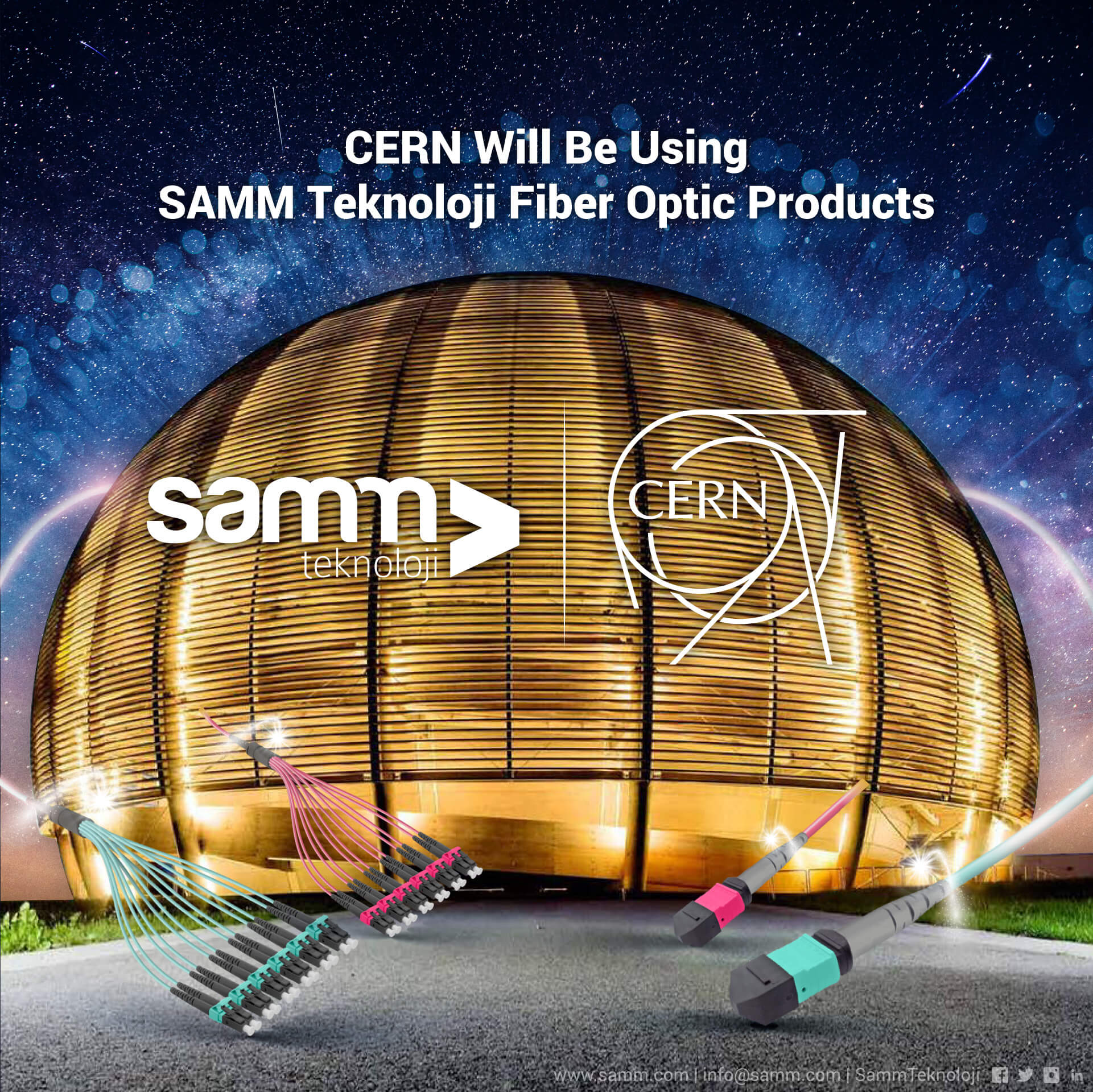 Samm Teknoloji is the Raspberry Pi's main distributor in Turkey. At the same time, thanks to its collaboration with Farnell, Samm gained considerable knowledge in the field of electronic components. Samm, which has developed its own projects together with the Raspberry Pi and IoT team, has a growing and expanding team in such areas as well as fiber optic cable production.