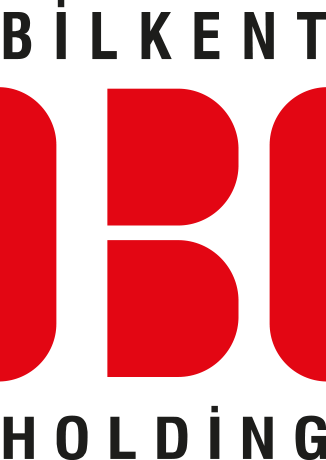 Bilkent Holding is one of the biggest holdings in Turkey. It is among the top 50 holdings in our country and operates in 69 countries in different fields. Bilkent Holding is proud to have established Turkey's first technopark thanks to its technological foresight as well as its size. In this technopark (Cyberpark), more than 250 companies and more than 4000 R&D personnel serve. Bilkent Holding is an institution of Bilkent University, the first non-profit private university in Turkey. This university is among the top 3 universities in our country. Bilkent Holding will add technical knowledge and experience to METSAM with its more than 30 establishments, providing services in many different fields, annual revenue growth of 16% in the last 6 years, and more than 26 thousand personnel.
Bilkent Holding's foundations were laid in 1968 with Dilek İnşaat, which was founded by Prof Dr. İhsan Doğramacı to operate in the construction sector. Tepe Agac Metal ve Makina Sanayi and Meteksan companies were established in 1969, and in the restructuring process carried out in 1986, the companies were gathered under the umbrella of Bilkent Holding.
Since its establishment, Bilkent Holding and its subsidiaries have adopted creating stable, continuous, and long-lasting resources with their partners and other stakeholders as their main goal. For this purpose, Bilkent Holding's priorities are to achieve quality, customer satisfaction, and profitability in all sectors in which it operates.
Expanding its field of activity in less than 50 years, the Holding comprehensively; operates in the construction, furniture production, retail, printing, defense industry, security, sports centers, insurance, tourism, energy, real estate, and service sectors, and also takes an active part in airport and sea bus operations with its subsidiaries. The Holding carries its domestic experience in these sectors abroad with its operations in Africa, America, European Countries, Central Asian Turkic Republics, the Middle East and Russia.
Bilkent Holding, which has successfully expanded its field of activity and geographical scope in a short time, is among Turkey's 50 largest conglomerates according to statistics published by reliable and reputable sources, and the Holding's companies maintain their leading positions in their respective sectors.
The main reason behind Bilkent's success as a brand is that it has maintained its understanding of perfectionism since day one. Acting with the idea of ​​"doing the best job" at every stage of its corporate and operational structure, Holding has thus become a leading organization characterized as competitive, open to development and innovation, reliable, environmentally friendly, professional and dynamic. The most important element in Holding's ongoing journey of perfectionism is its competent human resource, which it has created with the "right person for the right job" approach and has a corporate sense of belonging. Bilkent Holding will continue to increase its investments and activities in sectors where it has a competitive advantage and "does the best job". Believing in the importance of achieving sustainable growth in order to have a solid position in the business world, in addition to its annual performance, Holding will continue to lead the sectors under its leadership. In addition, heading towards new sectors in line with Bilkent Holding's principles and long-term strategic goals is among the future plans of the Holding. In line with this goal, the Holding will evaluate public-private partnership projects, privatizations, investment opportunities abroad and technology-oriented investment projects.